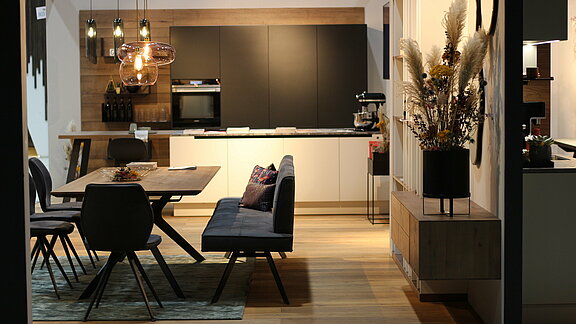 Haus und Wohnen Salzburg
08. - 10. October 2021 | Messe
Die Messe für Wohnkultur.
The festival for living, furnishing and building.
From October 8-10, 2021, daily from 9:00 a.m. to 5:00 p.m., about 200 exhibitors with over 500 brands from the fields of space and design, renovation and living, real estate and financing will present themselves on over 10,000m². Haus und Wohnen Salzburg pays special attention to regionalism, craftsmanship and tradition. Other focal points of the festival besides building, living and furnishing are kitchens, bathrooms, ovens and energy. "Living accessories - lifestyle to go" enable the visitor to experience the "Haus und Wohnen Salzburg" with all senses.
Opening hours
Firday
October 08, 2021
09.00 am - 05.00 pm
Saturday
October 09, 2021
09.00 am - 05.00 pm
Sunday
October 10, 2021
09.00 am - 05.00 pm
Organizer
JU.connects GmbH - exhibitions & events
Aribonenstraße 27
5020 Salzburg | Austria