About us
Messezentrum Salzburg is the largest multi-functional event venue in Salzburg. With state-of-the-art technical equipment, numerous room types and sizes, and countless set-up and equipment options, there is hardly an event that cannot be held here. Both indoors and outdoors, from supervisory board meetings to mega open-air events, the team and exhibition grounds have proven what they are capable of in recent years.
More than Fairs
Our business has two segments: Organiser and Lessor.
On the one hand, Messezentrum Salzburg organises more than ten of its own fair formats every year, including classics such as "Automesse Salzburg", "BIM" or the "Salzburger Dult".
On the other hand, external organisers book the Messezentrum as a venue for their events. These include well-known fair formats such as "die Gast" or "Die Hohe Jagd und Fischerei" by Reed Exhibitions. In addition, numerous concerts, shows and sporting events take place every year, especially in the Salzburgarena. Likewise, the conference area on the 1st floor is booked by international companies, domestic firms, large organisations and small associations for closed conferences, seminars and congresses. Thanks to the size of the exhibition center, up to three events can be held simultaneously.
Get an overview of our diverse range of different event types.
Vision & Mission of the Messezentrum Salzburg
Vision
We are the pulsating venue for high-quality business, selected events and quality entertainment - the industry's pacemaker in the heart of Europe.
Mission
We organise professionall

We realise in a customer-oriented and reliable way

We inspire people
Event calendar
Take a look at our upcoming events at the Salzburg Exhibition Center.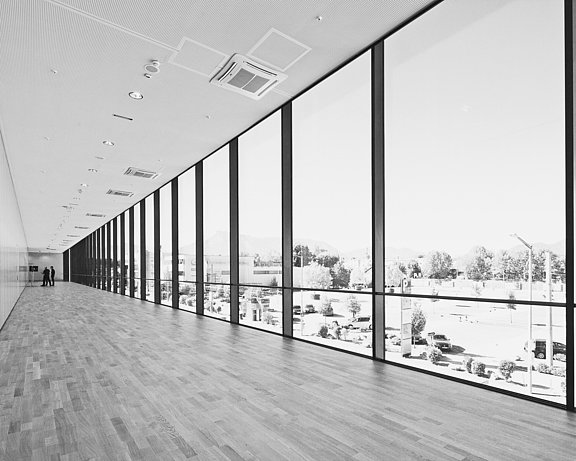 Professionals at Work
Our professionals for planning, project management and implementation ensure perfect infrastructure and on top, there are our employees who turn it into the perfect event. Together with the customer, we develop ideas, discuss options, draw up plans and create unforgettable events.
By Car, Public Transport, Bike and on Foot
Messezentrum Salzburg is easily accessible by car, public transport, bicycle and on foot. Located directly alongside the A1 motorway, the "Messe" has its own motorway entrance and exit, but is also very easy to reach from the city center and Freilassing (Germany) via the Münchner Bundesstraße. Around 3,000 parking spaces directly on the premises offer space for cars and buses. Situated directly next to the Salzach river, Messezentrum Salzburg can easily be reached by bicycle and on foot via the Salzach bike lane and footpath. Along with this there are excellent public transport connections: trolleybuses 1, 7 and 8 run from the railway station and the city center directly to the exhibition center.