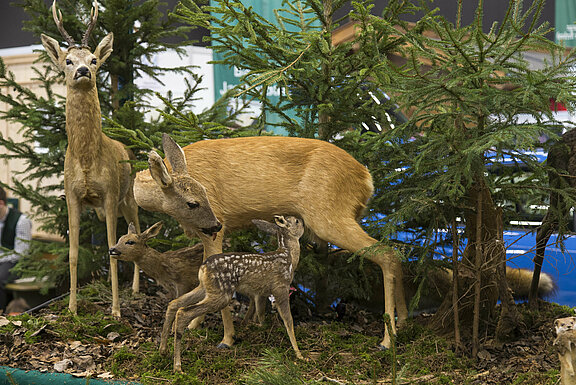 Die Hohe Jagd & Fischerei
16. - 19. February 2023 | Messe | consumer fair
International fair for hunting, fishing, adventure in nature & travel
A stalk through Die Hohe Jagd & Fischerei combines trends, innovations, tradition, sustainability and knowledge in the product and service segment.
Afterwards, we invite you to a cosy exchange in the Festrevier - the meeting point in the Alps-Adriatic region at the Salzburg trade fair location.
At the same time as the Hohe Jagd & Fischerei, absolut allrad will show you the latest models from the 4x4 world.
Away from roads and asphalted paths, the ATVs are the reliable companion for hunters, fishermen and nature lovers.
The best taxidermists in the world as guests
Hohe Jagd & Fischerei welcomes the world's best taxidermists to the 13th ETC (European Taxidermy Championships) at Messezentrum Salzburg.
The ETC has been held for over 25 years and has become the most important meeting place for the scene. Its 13th edition will again find its way to Salzburg at the Hohe Jagd & Fischerei Messe. The organizers aim to make this competition the largest taxidermy event in the world.
Opening hours
Thursday
2023 February 24, 9am - 6pm
Friday
2023 February 25, 9am - 6pm
Saturday
2023 February 26, 9am - 6pm
Sunday
2023 February 27, 9am - 5pm
Organizer
Reed Messe Salzburg GmbH
Am Messezentrum 6
5020 Salzburg, Austria