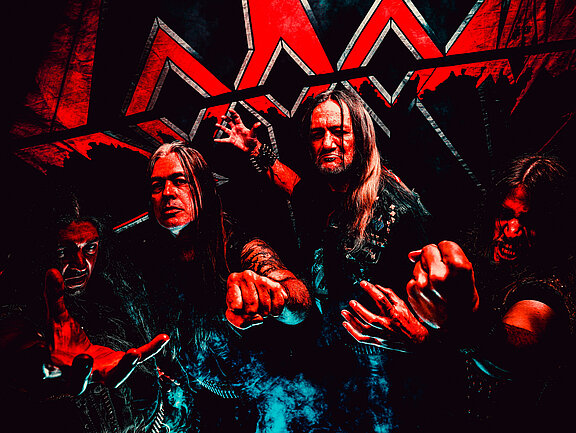 SODOM – GERMANYS THRASH METAL BAND NR. 1 - live in concert!
29. October 2022 | Event
SODOM - since their founding, the Gelsenkirchen-based original rockers have remained true to thrash metal and are still regarded as the "Motörhead of German thrash metal". In 2007 they celebrated their 25th band anniversary at the Wacken Open Air and in 2022 they will celebrate their 40th band anniversary at the Wildstyle & Tattoo Fair.
They will be supported in Salzburg by the V8 WANKERS from D-Offenbach!!!
Germany's spearhead of Rock'n'Roll finally LIVE in Austria again. Well known through tours with Rose Tattoo, WASP, Girlschool and many others, and with a huge fan base in the tattoo scene!!!
V8 WANKERS - They are the fist of rock!!!! !
THE LIVE CONCERTS ARE DIRECTLY AT THE WILDSTYLE STAGE - and without additional entrance fee - YES! Also the live concerts are already included in the Wildstyle ticket price of only EUR 20,-!!! And all bands play regular concerts in full length and with all the hits!!!
More information and also ticket/admission info at www.wildstyle.at
Opening hours
The Wildstyle & Tattoo Fair incl. SODOM concert:
Saturday
October 29, 12pm - 12am